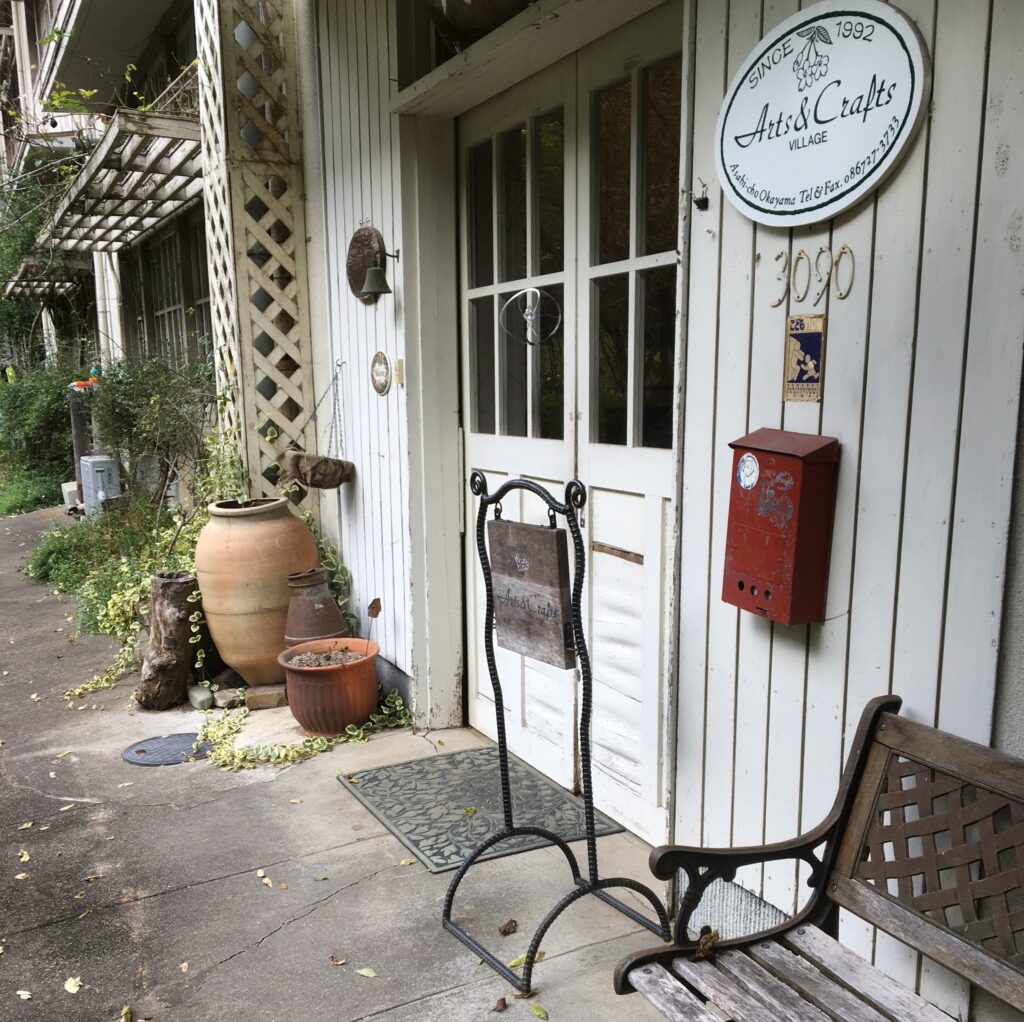 You don't expect to experience the ways of William Morris in Japan but we did!
We travel through amazing scenery extensively in the Japan countryside and we think that the Arts and Crafts village is one of the unexpected treasures of our Japan tour. The bus had to manuvre very tight meanderings to get us through tight valleys and waterways to arrive at a most engaging place. A day of craft …weaving in a small, crowded and utterly charming studio, indigo dyeing with a local expert and woodcrafts in the wood studio. This all with a beautiful lunch served by woofers using fresh garden produce from their permaculture gardens.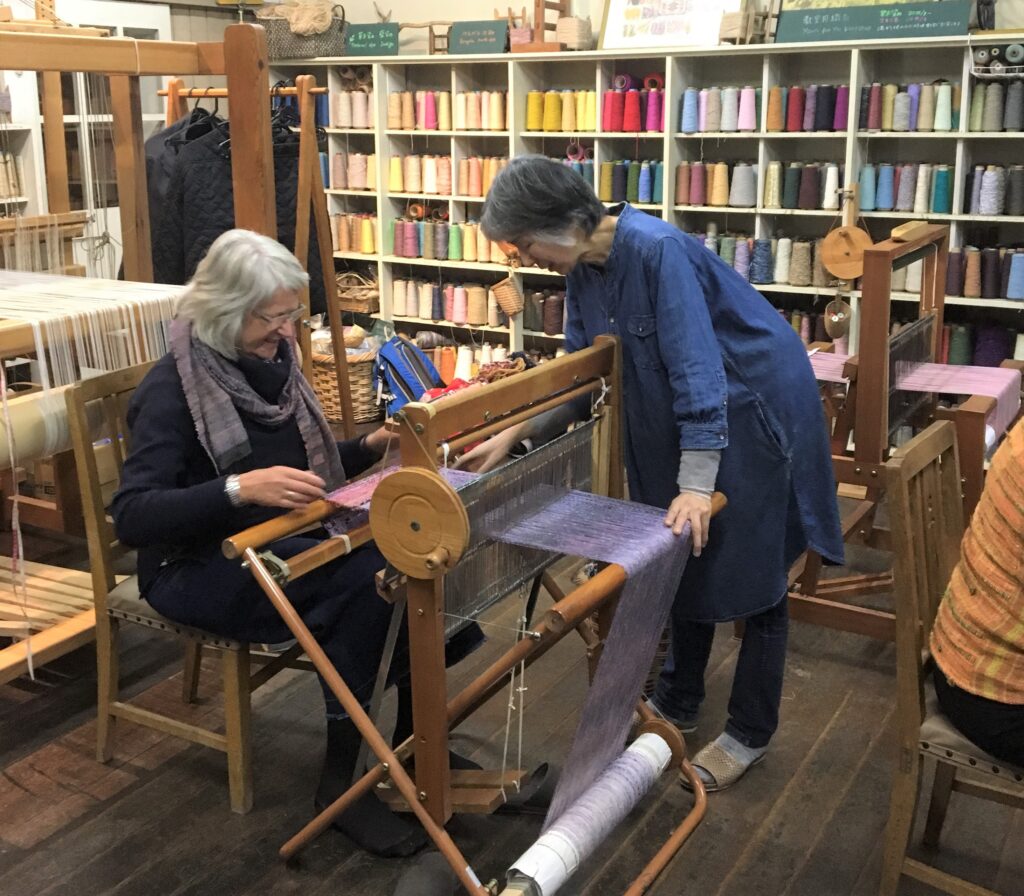 The owners, Toyomi and Yasu started the village in a depopulated and now quite isolated area in an old schoolhouse, after leaving a company life in Osaka. They based their ideas on those of William Morris who is known as a major contributor to the revival of British craftsmanship and particularly textiles coupled with his desire for protection from pollution and the negative impacts of English industrialisation in the 19th century.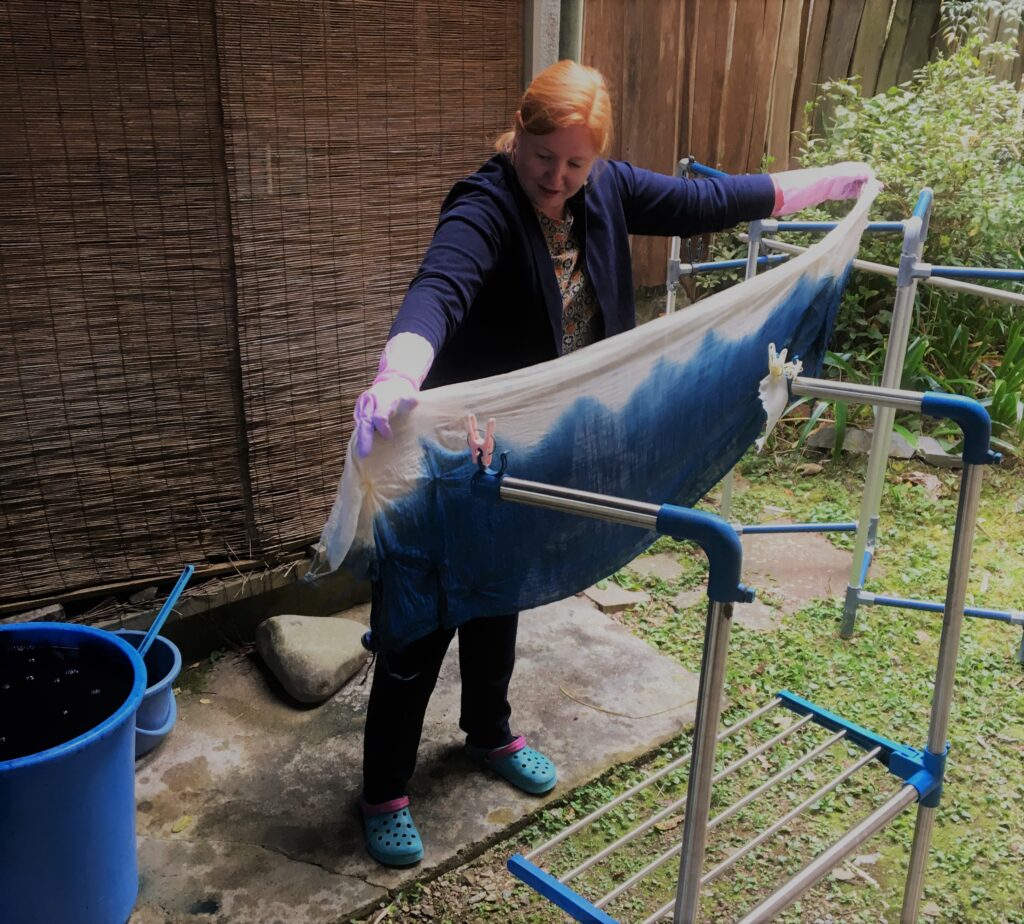 The schoolhouse echos the children of the past who must have ran through the corridors playing. A shift in the moment of the little town and it's now deserted feel ring out but the craft schoolhouse exudes beauty and balance…and for us the experience of creating is such a unique atmosphere.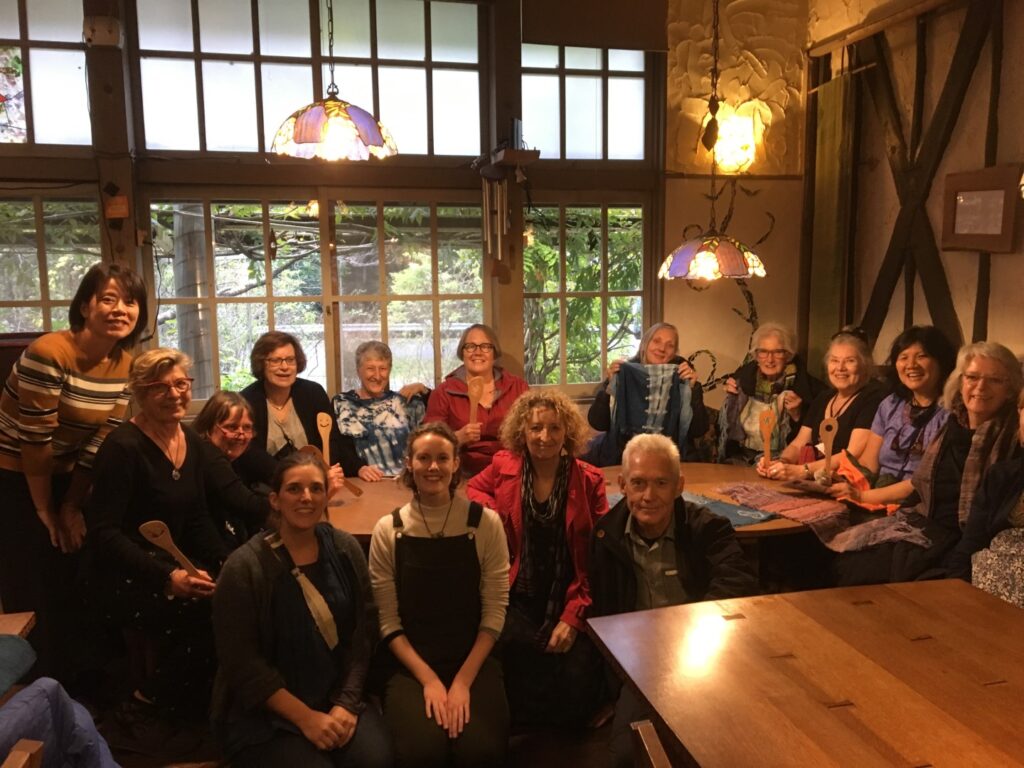 You can see here the beautiful dining room which had a wood fire and heated seats, perhaps that's why we are all smiling. A great day in an unexpected, creative everywhere space.