16 Days | 03-18 November 2023
$AUD6153/$USD4347 per person, joining in Trivandrum and ending in Hyderabad.
A superb journey along the scenic coast of Kerala, then over the Western Ghats known for wildlife, coffee, and mountain scenery. Continue across the Deccan Plateau via the impressive 'Petra of the East' at Hampi before arriving at the Pearl Capital of Hyderabad and their medieval markets.
Meet Sue, your Tour Host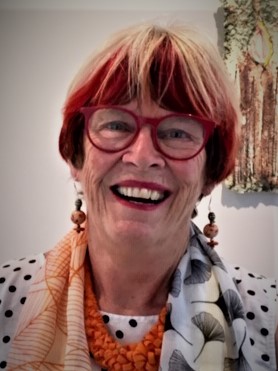 Sue has hosted many exploratory and culturally rich and diversified travel programs over the years to India, Asia and Morocco, and is one of our 'most-loved' travel hosts. She has an impressive career in ceramics as a practitioner, teacher, magazine editor, and much more. As a crafts person her vision extends beyond ceramics to include a great appreciation of textiles and other crafts and skills, especially those with a tribal-indigenous heritage. Be warned, Sue is an impressive shopper and locates excellent and stunning bargains as a sixth sense. Her bright and enthusiastic nature is infectious and helps create a wonderful cheerfulness on-tour.
The Program
India is such a diverse country it makes it impossible to categorise it in one single description. This same diversity makes India an exciting destination and one that can be explored through many journeys. Rather than try and encapsulate the diversity in one itinerary, we chose to focus on regions and attributes and study and experience these more closely. Sue's program is one such experience.
Being a craft person, Sue is very much interested to include encounters with craftspeople in their many fields such as potters, weavers, shoe makers, dancers, metal workers, musicians, and much more. One of the attributes of this journey is the variety of village and rural based artisans we intend to meet and also witness their unique craft skills and lifestyle.
But there is more – delightful landscapes from extensive palm fringed beaches, to jungle clad escarpments featuring soothing waterfalls, to dry land plains once the territory of the largest Empire (apart from the British Raj) of India. Here we experience the opulence of palaces, calmness of temples, paranoia of massive forts, and craft skills found in mosques and other significant structures.
Special experiences include spending time at a village where we meet the hosts and learn about their lifestyle, participate in a cooking class, and join-in with their weaving activities. We also have a private instruction on Kerala's Kathakali dance preparation and style, and participate in Sue's now familiar beading workshop utilising local bead products.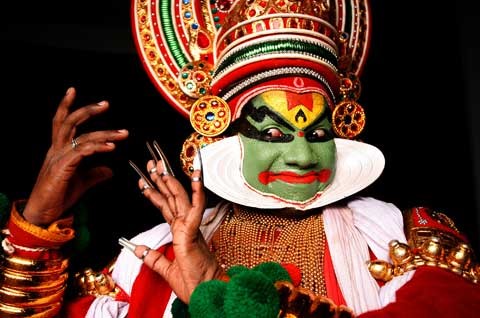 We begin in southern Kerala at Trivandrum visiting artisans and local attractions and exploring the history and charm found in Kochin. Continuing north to places well away from tourism, we find what could loosely be claimed as 'the real India'; small towns, handicrafts, smiling people, pretty beaches. Here we delve into the many textile and crafts found before turning inland.
Passing through the Western Ghats we come across cool climate plantations such as coffee amidst forests, rivers and waterfalls. Here wildlife reserves offer the possibility of sighting elusive tigers, birds, elephants and much more.
Reaching the prosperous Deccan Plateau we travel to the UNESCO site of Hampi, once the capital of India's largest Empire which made its fortune by trading with the Portuguese in Goa, amongst other activities. After exploring this delightful site we board an overnight sleeper to journey's end at Hyderabad.
Hyderabad carries its heritage as a major Silk Route trade centre continuing to today, being an important centre for pearls, silk and other items. A Muslim city, Hyderabad is resplendent with dozens of minarets where loudspeakers are banned and only human voices call believers to prayer. The ancient bazaars are stacked with a myriad of goods and an excellent venue to purchase required items for Sue's beading workshop.
Travel is with our comfortable air-con medium size coach, and one overnight sleeper train trip in an air-con carriage. A local English speaking guide will be with us all the way, and delightful accommodation with breakfasts included. We offer plenty of diversity, wonderful experiences and memories to last a lifetime.
Dates and Costs
16 days/15 nights | 03 – 18 November, 2023
$AU6,153/$US4,347 per person twin share joining in Kochin. $AU7,692/$US5,384 Single room (shared compartment on train).
Itinerary Outline
03 Nov – Day 01: Trivandrum
Arrive Trivandrum and transfer to hotel. Relax after your flight with an optional Ayurveda massage. No activities planned. Option to to arrive a day earlier to allow recovery time. Please advise if this would be preferred.
04 – 05 Nov – Day 2-3: Trivandrum & Alleppey
Travelling north along the coast we visit cotton weaving centres, a local pottery producing village, and fascinating coir production.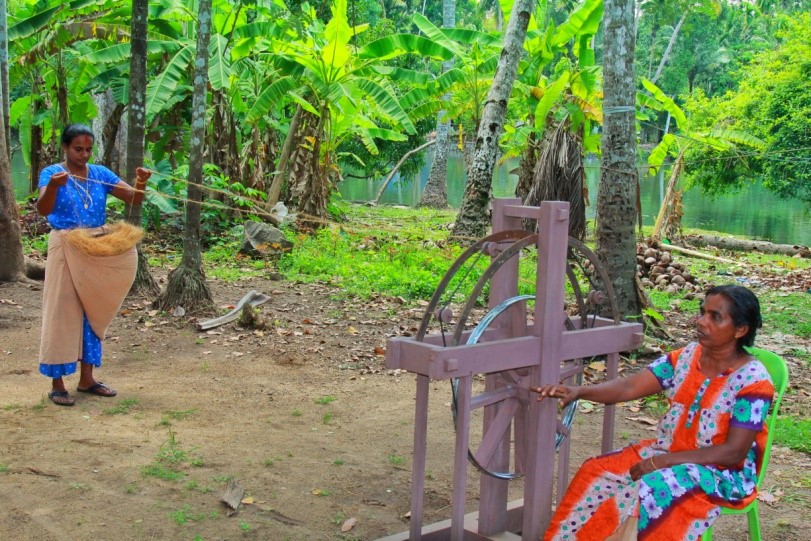 06 – 07 Nov – Day 4-5: Kochi
We explore the multi-cultural character of Kochi through visits to vestiges of Christian, Jewish, Dutch, Portuguese, Chinese, British, and indigenous communities. A particular highlight is our workshop exploring the extraordinary make up procedure and dance movements of Kerala's unique Kathakali dance. We also visit weavers and one of Kerala's contemporary fashion designers.
08 – 10 Nov – Day 6-8: North of Kochi
Heading North along the coast, we experience a great variety of activities commencing with a day at a weaving village where we are greeted and feted. Participate in a cooking class which you devour for lunch, learn about their particular weaving style as well as their co-operative. We also visit an elephant sanctuary, then the home of calico, before visiting a contemporary tapestry studio with a connection to Australia.
11 – 14 Nov – Day 9-12: Calicut – Mysore – Chikmagalur
We leave the coast and travel to Nagarhole National Park reputed to hold the highest density of herbivores in Asia. Bring your binoculars for this experience. Then, continue to the charming city of Mysore where we delve into the fantastic Maharajah Palace, markets, temples and historic sites. We also visit a silk weaving enterprise to learn how Mysore silk is processed. After, we overnight at a coffee plantation small town and visit their museum and enjoy fresh espresso?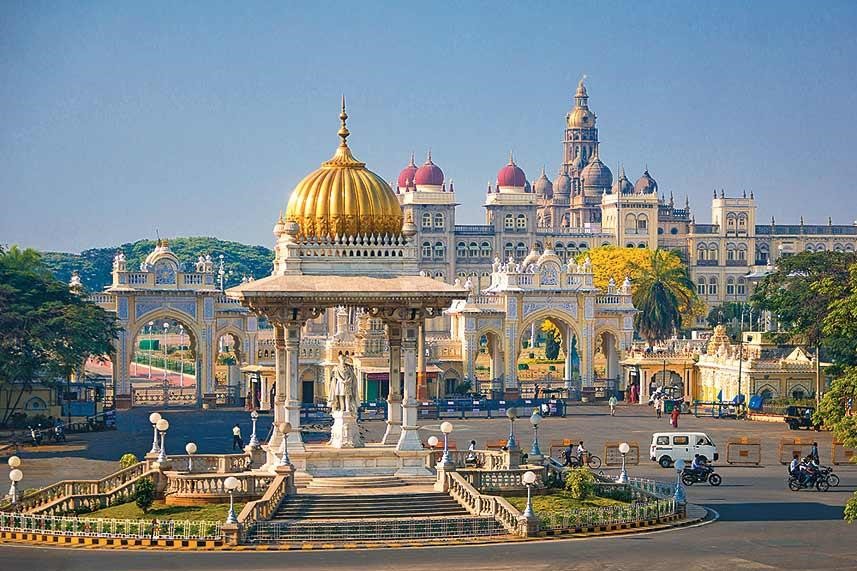 15 -16 Nov – Day 13-14: Hampi
Crossing the Deccan Plateau we arrive at the relics of the former capital when it was the focal point of the largest Empire in India. Only recently this UNESCO site has received attention, and it is a real treasure with extensive structures in a beautiful setting. Your next highlight is an overnight sleeper train to our final point, Hyderabad. Each compartment comes with 'mechanised laundered' bedding.
17 – 18 Nov – Day 15-16: Hyderabad
So different to other cities visited, Hyderabad demonstrates an interesting character, being an ancient trade focal point influenced by numerous cultures. The ancient structures are worthy visit points, as are the old bazaars, such as the pearl bazaar. Museums we visit are equally impressive. Sue loves beading and she will conduct a wonderful bead workshop on the final day before heading to the airport for onward flight.
The Trip Price Includes:
Your trip price includes: Services of Sue Buckle as your Tour Host and Concierge : Local English speaking Guide throughout : Accommodation on twin share basis in nice hotels, with breakfasts : Transport by 18-seat air-con coach, and overnight train journey : Craft village and workshop visits described in itinerary : Kathakali and textile workshops : Many textile and other crafts sites : All entry fees to places within our itinerary : Arrival and departure airport transfers : Taxes levied by States in India : Sue's beading workshop : Plenty of fun and immersion into a wonderful and exciting country.
Items Not Included Are:
International air travel (suggestions and prices provided closer to departure) : travel insurance (suitable quotes also provided) : camera and video fees at historic sites : personal items such as laundry, drinks, phone, tipping, and shopping : items not mentioned within 'inclusions'.
Additional Expenses
For meals allow around $20-25 for lunch and around $25-30 for dinner. Also allow for drinks which are not very expensive. Of course there is shopping and you'll find much to tempt from textiles, jewellery, artefacts, antiques, carpets, metalwork, and much more.
What we Provide
Accommodation
India provides a variety of comfortable hotels and resorts. We avail of the most appropriate based on location, style, charm, price and quality. The result is an eclectic experience, one that is sure to please. We enjoy some delightful places along with characteristic lodgings reflecting the style of the location and setting. All rooms have modern Western facilities, air-con, and the services expected from nice hotels. All rooms are twin share. For $7,692 you can have a room to yourself, except on the overnight train journey where you will share a compartment. People question the cost of a single room on the assumption that 'India is cheap'. It is, if you travel as a local, but mid-level and above accommodation is not inexpensive due to the high demand (internal Indian travel as well as foreigners), and tax rates imposed on quality accommodation by various States.

Food and Drink
All breakfasts are included at our hotels. We don't include all other meals as we allow the opportunity to delve into Indian cuisine to your hearts content. The variety and quality astounds, and our travel itinerary takes us from seafood specialities, dosa dishes, biryanis, curries (of course), as well as Western dishes. Drinks from lassi's, 'pulled' chai, fruit juices, and even espresso can be found, along with alcohol in various forms. Over the years the preparation and presentation of meals has improved greatly and market or street food can be consumed.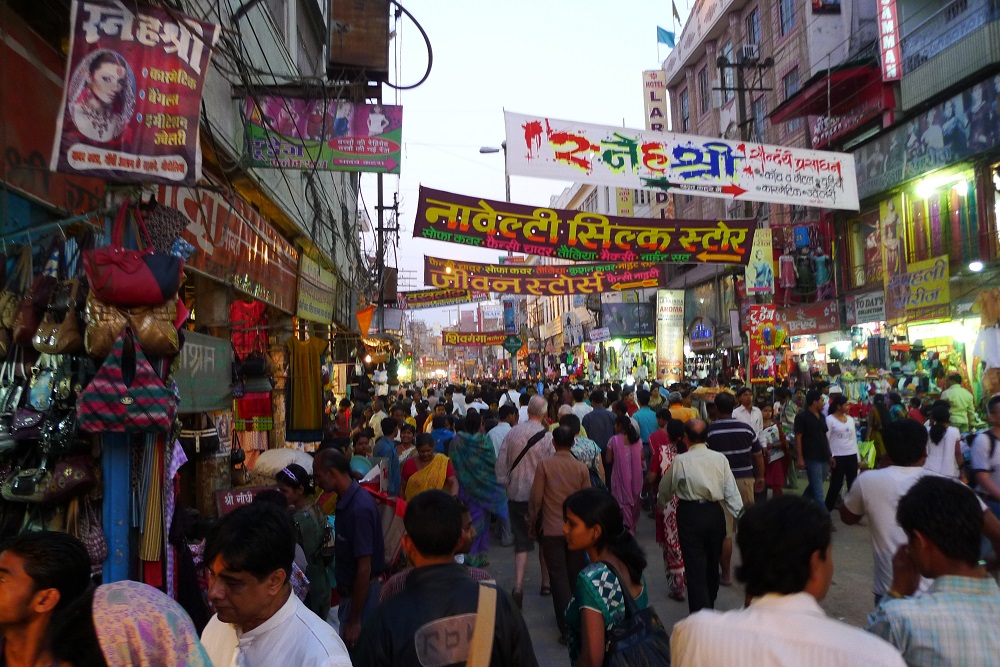 Flights
There are a number of flight options to India and we are well aware of the suitability and convenience of these. We don't include flights in our programs due to the range of choice, frequent flyer preferences, additional travel and departure points. Suffice to say, we can provide quotes at our special tour level to all guests. We will provide more information on confirmation of our program.
A Note on Prices
Prices in Australian dollars are are based on AUD-USD exchange rates at this time. Any moderate change may mean adjusting the price.
Reserving Your Spot
Our process is simple: Complete our Reservation Form and forward with a $750 deposit (refundable if we do not operate the program). When we reach our minimum numbers (10 guests), we will advise that the journey is confirmed. Invoices will be sent along with information on flights and other preliminary details. Final documents will be dispatched about 4-6 weeks before departure and will include a comprehensive Trip Dossier.
Email robert@intenttravel.com.au expressing your interest in joining Sue's Journey.